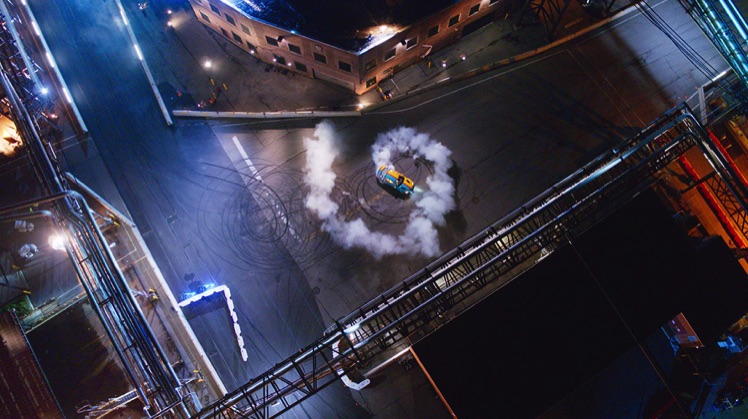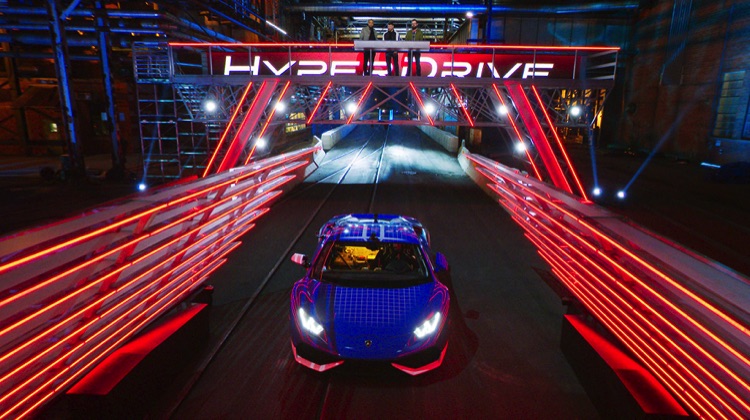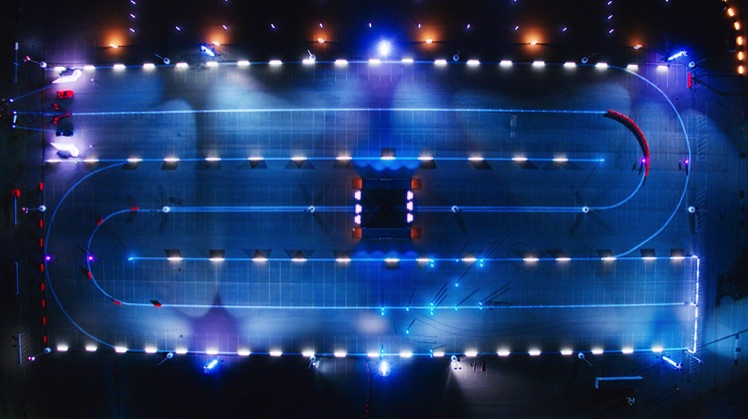 Thank you for checking out our new site, dedicated to helping you create the safest set possible.
Most recently we worked on the Netflix show Hyperdrive…
ICG Magazine – November 2019…
"Hyperdrive had an amazing safety record – not a single incident despite the high potential for serious injury."
"Hyperdrive will stand out, not only as a large step forward in keeping film crews safe on productions where there is a very high risk for serious injury, but as an example of everyone working toward making the set safer, without having to take anything away from the creative intent of the show."
If you have any questions, or need any additional information, please do not hesitate to reach out to me.
Martyn Thake, President
MCS Safe-Set
+1.303.888.7453
What do we do:
Design, construction and shooting safety consultation for production sets utilizing high speed vehicles. The goal is to create the safest work environment possible for crew and cast. Scripted or unscripted, we work in both worlds.
We are not your typical set safety company. Our specialty is crew and cast safety on sets utilizing vehicles at high speeds. We can provide expertise, personnel and equipment to make sure your needs are addressed to your complete satisfaction.
How do we do that:
We are involved with you in planning the shoot. As a resource for the Director, DP, LD, etc., working with everyone involved to ensure your set is as safe as it can possibly be while not compromising the budget, the vision and end result.
Added benefits:
By having MCS involved in the planning from the beginning, you will greatly reduce the need for on set fixes to problems that probably should have been foreseen. In other words, we know how to make your set as safe as possible as cost effectively as possible. We are used to production deadlines and budgets and understand that we can sink or swim as a team…
Why us:
We are experts in what happens when a driver loses control of a car, and where it is going to end up coming to rest. When you are pushing vehicles to their limit you use the best drivers you can find, however, the possibility for something to go wrong is always there. By using our experience, you are planning for if it goes wrong and eliminating as much risk as possible for your cast and crew.
These days safety is paramount. When I started in racing, we used water barrels and hay bales as barriers and injuries were common…we have come a long way to where we are today, where safety is a planned, scientific and procedural practice. Injuries are uncommon these days, as they should be.
I was surprised how relevant my experience with the production of the Indycar racing TV broadcasts (during my tenure as Director of Circuit Development for the series) was to the production of a television show or movie. I worked very closely with the production staff of the race broadcasts to ensure they could get the shots they wanted without sacrificing the safety of the crew. The same thing we do for you.
If you understand what the end result has to look like, it is relatively easy to plan camera and crew placement…the trick is not to expose the camera operators to unnecessary risk. And it's not just the camera operators, cameras are expensive and tend to very hard and heavy, meaning that your cast is also being exposed to potential risks if you don't get the equipment located so that the director can get the shot, and the risks to cast and crew are reduced or eliminated.
When I was on the Horton Safety Team for Indycar back in the 80's and 90's we would go to each corner of a track and put a mark on the ground where the cars were going to hit the wall in that corner, so we could locate our rescue resources to be the most effective. That was learned by driving experience and by watching race cars spin and hit walls at tracks around the world for more than 30 years. If you know the mark where the car has to be for the shot, you can extrapolate what happens if the driver loses control and where the car will end up. Eliminate stuff to hit if that happens and you are on the way to having the safest set possible. The trick is to do it and still have the shot!
So, if you have the knowledge when you are planning the production, by default you are able to plan a safer set with the shots you want, because you planned it from the beginning. Pre-planning also eliminates expensive last-minute fixes on set. It always costs a lot more to fix a problem on set than if you plan everything in advance.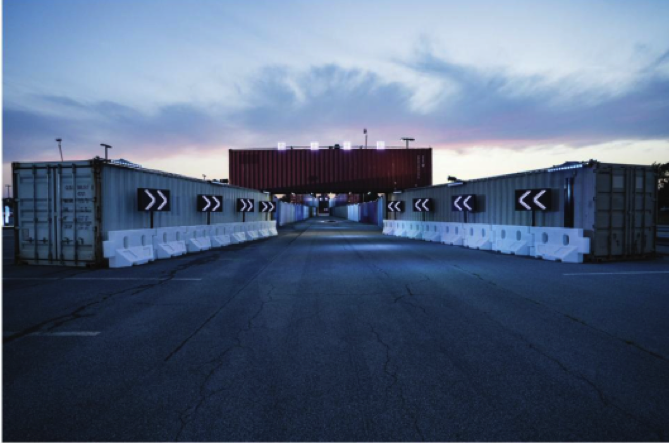 Photos by Daniel McFadden/ Courtesy of Netflix Original Series Hyperdrive
CV:
Martyn Thake alone has more than 30 years of comprehensive motorsports and special event experience; in all areas of Facility design, operation and management - Racetrack design, construction and management - Event promotion, management, operations and logistics - Sanctioning body track inspection - Insurance inspection - Risk management inspection - Risk assessment - Safety plan design and implementation - Operational safety planning and implementation - Event management planning and implementation - Race car design, manufacture and distribution - Performance driving school operation and instruction.
More than 100 different motorsports facilities (including dirt ovals, paved ovals, drag strips, permanent road courses and temporary street races) around the world have benefited from my input on their operations procedures and facility/track design, redesign and inspection. For a complete list of the facilities we have worked with click the History tab at the top of the page.
I have performed hundreds of operational reviews, track inspections, designs and redesigns for CART/Champcar, IMSA, ALMS, FIA, IRL and SCCA, as well as insurance companies and independent clients from around the world and have advised and testified as an expert witness.
As one of only two FIA track inspectors in the US, I currently serve as the back-up inspector (worldwide) for FIA-licensed tracks (Grade 2 or higher). I am also an instructor for the SCCA's Track Reviewer program.
My company, Motorsports Consulting Services, LLC (MCS), provided design, construction and event operation and management services, plus operations and logistics department staffing for the Grand Prix events in St Petersburg, Miami, Houston, Cleveland, Denver, and Baltimore. For all these clients we prepared and implemented the event operation and management plans. We also developed and implemented all safety and crisis and communication plans.
Some of our projects:
In 2016 MCS was retained to design the courses and coordinate safety for the Netflix show Hyperdrive
In 2014 MCS was retained by the Goldenport Motorsports Group in China to design two new FIA level 2 facilities. The Central China Goldenport Motor Park in Wuxe City and a Motorsports Theme Park in Zhengzhou.
In 2013 MCS was retained to design the Miami, FL course for the FIA Formula E Championship – the world's first all-electric racing series.
In August of 2012 MCS was selected to be the Operations and Logistics provider to the Shell and Pennzoil Grand Prix of Houston. The race took place on the grounds of Reliant Park in Houston TX over the weekend of October 4-6, 2013. We completed construction of the entire temporary racing facility in 140 hours, a job that usually takes 4 weeks.
In 2008 MCS was commissioned to design the facility and track for an Indycar race on the streets of Baltimore MD.
In 2007 Brainerd International Raceway and Resort retained MCS to upgrade their facilities. We added a new racetrack inside the existing one, enabling the facility to run drag, road, kart and motor-cross events at the same time. We also designed upgrades for their kart and off road tracks and reviewed their event operating procedures.
As Director of Circuit Development for CART and Champcar (2001-2006), I was responsible for the operational readiness of the racetrack and operational television production for all the tracks the series raced on.
I am a founding board member of the Motorsports Safety Foundation. MSF is a non-profit organization dedicated to improving safety standards in all forms of motorsport.
My driving instructor experience spans from the famed Brands Hatch Racing School, to Aston Martin's Elite Performance Driving Academy, to the prestigious Brainerd International Raceway Performance Driving School.
I was a member of the prestigious Horton / CART Safety Team (87-02), President & CEO of the race car manufacturer SCCA Enterprises (91-95) and a Firefighter/EMT for the Crested Butte Fire Protection District, Crested Butte, Colorado (98-01).
Affiliations:
Active member NFPA
Active member SAE
World Council of Motorsport Sciences – Past Officer and member
Colorado 500 charity ride ‑ Coordinator of Medical Services & Chase Team member
Published author of articles relating to track design and safety
Florida State Certified EMT*
Colorado State Certified EMT II*
Nationally Certified Fire Fighter I*
Nationally Certified Firefighter I & II - Instructor and Proctor*
* Not currently active
Hyperdrive:
In 2016 I was asked to design the courses for the show that ultimately became Hyperdrive. I was lucky enough to have been involved with the production from the beginning. I was involved in the creative and design process for all the obstacles used on the show and tasked with getting the competitors safely from obstacle to obstacle. I was on every location scout and was usually the first person the EP/Showrunner looked at when the question "can we do this here" was asked.
What I learned during this process, is that the preparations for a shooting a scene involving vehicles traveling at high speeds is very similar to the preparations I go through for building a racetrack and staging the race. Even the timeframe was very similar…2 years of planning before the first wheels turn.
After Hyperdrive wrapped, but before it aired, I started to get calls asking about the shoot and how we managed to make the set so safe given the speeds and stupid things we were asking the drivers to do, especially as none of the competitors were professional racers and nobody had ever done a show like this before...the credit goes to the team at Whalerock; Chris Cowan, Aaron Catling, John Wehage, Patrick McManus, Adam Biggs, Troy Coombs, Anthony Bishop and A.J. Dix at Denver and Delilah. They reached out to me when they first realized this was something completely different…and most importantly they asked questions and listened to the answers, without their dedication to the safety of the show it would not have enviable record it has!
Eventually I talked with David Geffner at the ICG (International Cinematographers Guild) magazine. Following are some excerpts from the magazine article he wrote about the safety on the set of Hyperdrive. Also, a few excerpts from and article by Ted Elrick about safety on the set of Ford vs. Ferrari
Originally appeared in IGC (International Cinematographers Guild) magazine editorial – Wide Angle, by David Geffner
Hyperdrive had an amazing safety record – not a single incident despite the high potential for serious injury. Or as track designer and safety advisor Martyn Thake (a man who oversaw safety for the televised IndyCar racing series) told me: "Hyperdrive is a huge leap forward in showing the industry how to keep production crews safe without having to compromise content."
Originally appeared in IGC (International Cinematographers Guild) magazine – Wheels of Steel, by David Geffner
Things did happen in front of Hyperdrive's cameras – nail-biting moments that define the best of unscripted television. Examples include German drifting champion Corinna Graff (part of a husband-and-wife duo who both made the final round) stalling her Mercedes E500 V8 under the "Water Cannon." When the full force of the watery blast pancakes her windshield, Graff is sent to the hospital for evaluation. There was also Austin, TX wild-man Fielding Shredder crashing his 1997 Nissan 240SX into a brick wall just beyond the course, 28-year-old former veterinary assistant Brittany Williams screaming with delight as her 2008 Nissan 350z careens down a watery rail slide on two wheels in one of the knockout rounds, and perhaps most memorably, Japanese drifting veteran Atsushi Taniguchi jumping his 2002 Toyota Crown over a safety barrier on the monstrous "Leveler" before the obstacle has reset.
Course designer and safety advisor Martyn Thake (who was in the control truck behind McManus each night) has overseen safety for professional racetracks all over the globe, but even he says Hyperdrive was something new to his portfolio. "I was involved from the start with the concept and engineering design and provided lots of input into the obstacle design from the racing and safety side," Thake recalls. "Because the obstacles and their placement evolved, my first challenge was connecting the dots – getting the drivers from one place to another – safely." Thake says that after the start/finish line was determined – per the needs of production design, lighting, and camera – he started paving over existing asphalt, particularly in areas where there was iron that could pop tires. "Some roads on the course didn't even exist," he adds, "like the one up to the 'Leveler' – and had to be paved in. Areas where we knew the drivers would hit high speeds required asphalt replacement." Figuring out where to place all the safety barriers was a prime focus for Thake. "Some were concrete, others water-filled," he describes. "And because the circuit changed each night, we were moving 400-500 water barriers every afternoon." Thake, who was the director of circuit development for IndyCar series for six years, says he's used to interfacing with a TV production company to field their requirements. "So, if Patrick and Adam needed to put a camera where it couldn't be, I'd say: 'Hey, guys, let's have a walk-about on the course to figure out another way.
1st AD Dave Massey was the other lock-up." key player, along with Thake, in creating Daily safety meetings went well beyond the show's extensive safety protocols. Massey describes Hyperdrive as not only the largest set he's had to control but also the most dangerous...."If anyone needed to hold the race, they would communicate directly with me or with Martyn."
Eventually, all roads (and conversation) on Hyperdrive lead to "The Leveler." By virtue of its massive size, it garnered the most attention from Production; gameplay wise, it was often the make-or break moment in each contestant's run.
Thake calls the obstacle a "Bailey Bridge erector set" made up of parts and pieces. "Once it was built," he recounts, "we knew we had to have a safety stop, but we weren't sure exactly what that would be.
We came up with water barriers strapped underneath, and a dampening mechanism to slow the thing down. When a car was actually on 'The Leveler,' there was a driver coordinator responsible for saying, 'Turn the lights from red to green.' He was keyed off a spotter, who was underneath 'The Leveler,' who determined when it was all the way down in the water, and the ramp and platform were actually level."
Thake says that because Hyperdrive was "brand new for everyone, even though we all had plenty of experience in different areas of the show, one key to keeping everyone safe" was to send out test cars – with a professional stunt driver – every day at full speed. …"After so many years on racetracks," he continues, "I know the best places to artificially slow a driver down and protect them from their own best/worst instincts. And if something does happen, there must be a plan already in place. We had a plan if a car was on 'The Leveler' and its engine blew. We had our safety truck within five seconds of 'The Leveler,' even though you never saw them in the shot, and equipment to make sure no one ever fell off. Hyperdrive will stand out, not only as a large step forward in keeping film crews safe on productions where there is a very high risk for serious injury, but as an example of everyone working toward making the set safer, without having to take anything away from the creative intent of the show."
Originally appeared in IGC (International Cinematographers Guild) magazine editorial – The Way Forward (Ford vs. Ferrari), by Ted Elrick
Given the subject matter, safety was uppermost. DGA 1st AD Adam Somner (known for his many films with Steven Spielberg) says the one- to two-mile stretches of rural roads in Georgia had to be monitored by 20 production assistants to prevent wayward residents from wandering on set. Somner also recalls an on-camera wall built for the pit crews to stand behind. "I asked, 'What is this wall made of?' And when they said, 'Wood,' I said: 'What happens if a car, God forbid, comes hurtling down the track, loses it and goes through this wall?' That became a 150,000-dollar studio decision," Somner recalls. "Instead of a set-built wall of wood, it became a concrete wall that a car could hit at speed and protect those on the other side."
"We had to put in concrete barriers that were engineered for a one hundred mile-per-hour crash,"…."The foundations went down ten feet and were critical for safety."
This a great example of how our racing experience could have saved the production time and money. I am sure the design and production of the wall to protect the pit crews took some time. Because of our extensive racing experience MCS is able to review the scene in the planning process and eliminate the need for last minute "150,000-dollar studio decisions." Our solution would probably have been to rent concrete barriers (and debris fence panels if necessary) designed and engineered to stop F1 racecars and have them delivered and set up as part of the plan. The Art Department could then dress the barriers to be period correct.
Thank you for taking the time to learn a little about us. As I said at the top of the page…if you have any questions, or need any additional information, please do not hesitate to reach out to me.
Respectfully,
Martyn Thake, President
MCS Safe-Set
+1.303.888.7453