Quick Bridge System
Since 2012 MCS has been the erection company of choice for the Quick Bridge system of temporary pedestrian bridges.
The Quick Bridge System (QBS) is a modular temporary pedestrian bridge designed for any major event. Pedestrian crossings at major events and festivals (auto races, music festivals, golf tournaments, stadiums, etc) often bring traffic to a standstill. The use of the QBS creates smoother pedestrian traffic flow, resulting in a a more enjoyable experience for your guests. It also eliminates traffic congestion and risky crossings for pedestrians. QBS is designed to take pedestrian traffic away from automobiles (or other obstructions), allowing a free flow of traffic for both pedestrians and vehicles throughout the duration of your event.
QBS provides: flexibility in configuration for bridge length and height, flexibility in access with a variety of stair arrangements, flexibility on shipping and storage, guaranteeing lower freight costs, ease of transportation (no oversize loads) and simple or no storage requirements.
QBS modular components are manufactured to meet all North American public safety standards.
If you have any questions, need any additional information, rental rates and/or erection costs, please do not hesitate to contact us - +1.303.888.7453 - mt@mcs.ms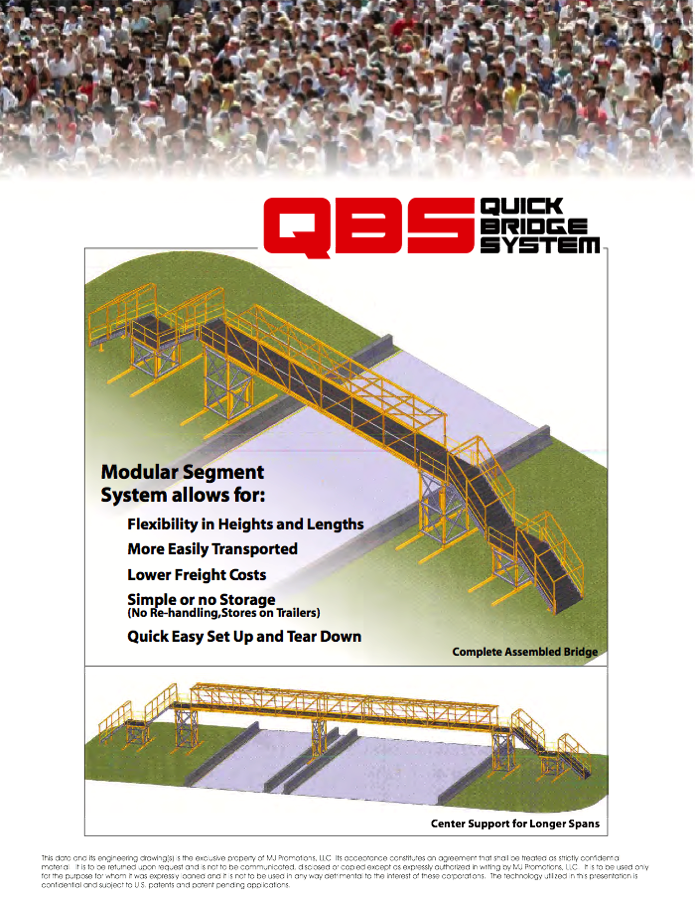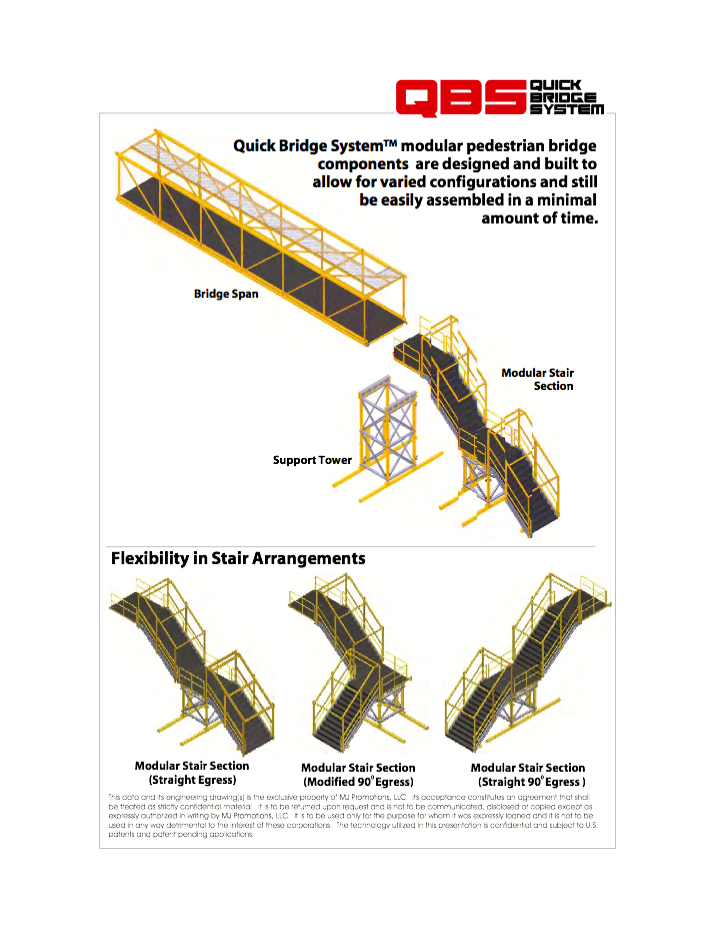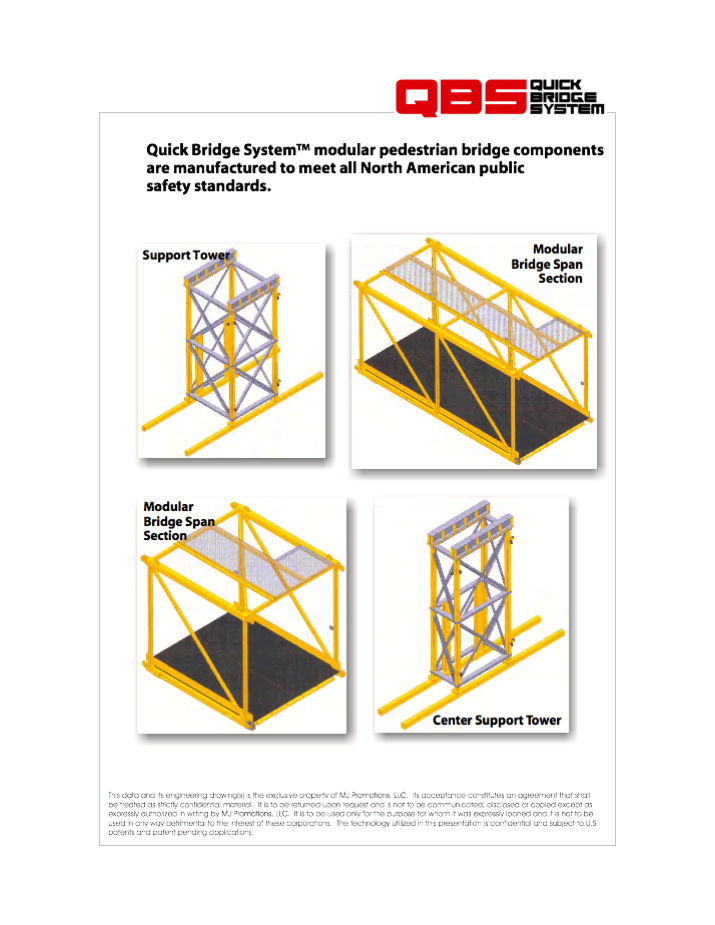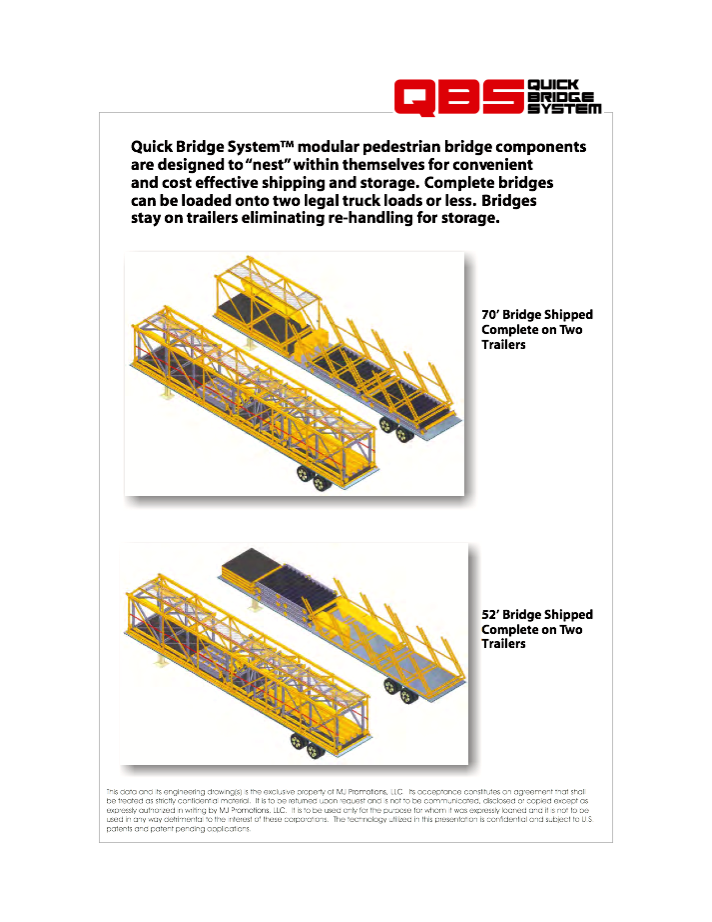 Here are a few photographs showing some of the of QBS installations: